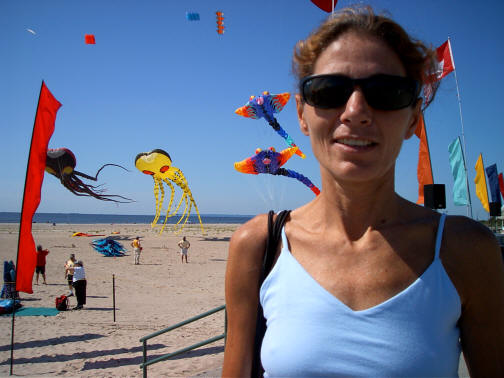 It is a colorful and beautiful day.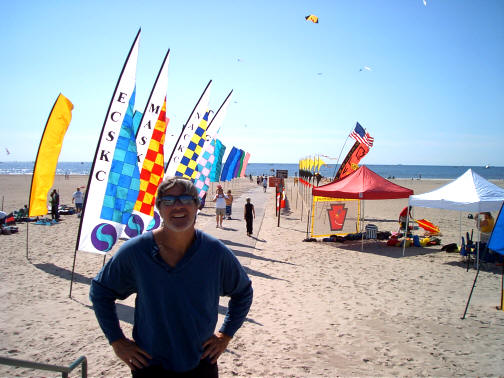 John is happy.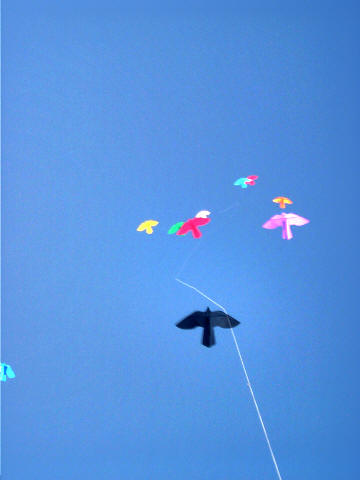 Check out these bird kites. they all are attached to one string. The guy flying them asked John to help him hold them while he prepared the next one.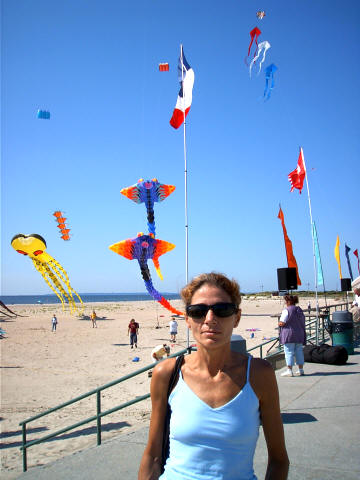 John wishes Rita could fly.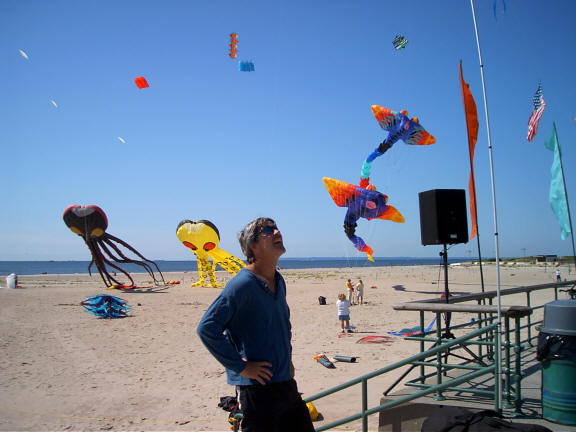 As John looks in the sky it should be noted that he is looking at nothing. All the kites are behind him. That's what makes him such a good actor.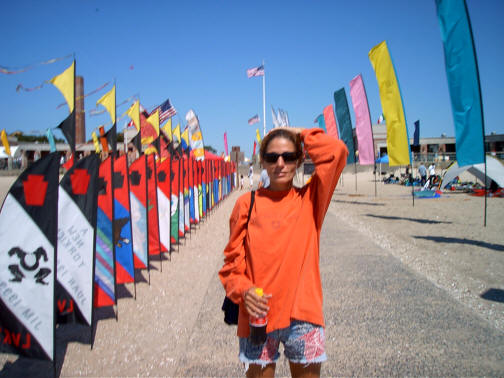 Rita fits in with this colorful display.