Bran the Man!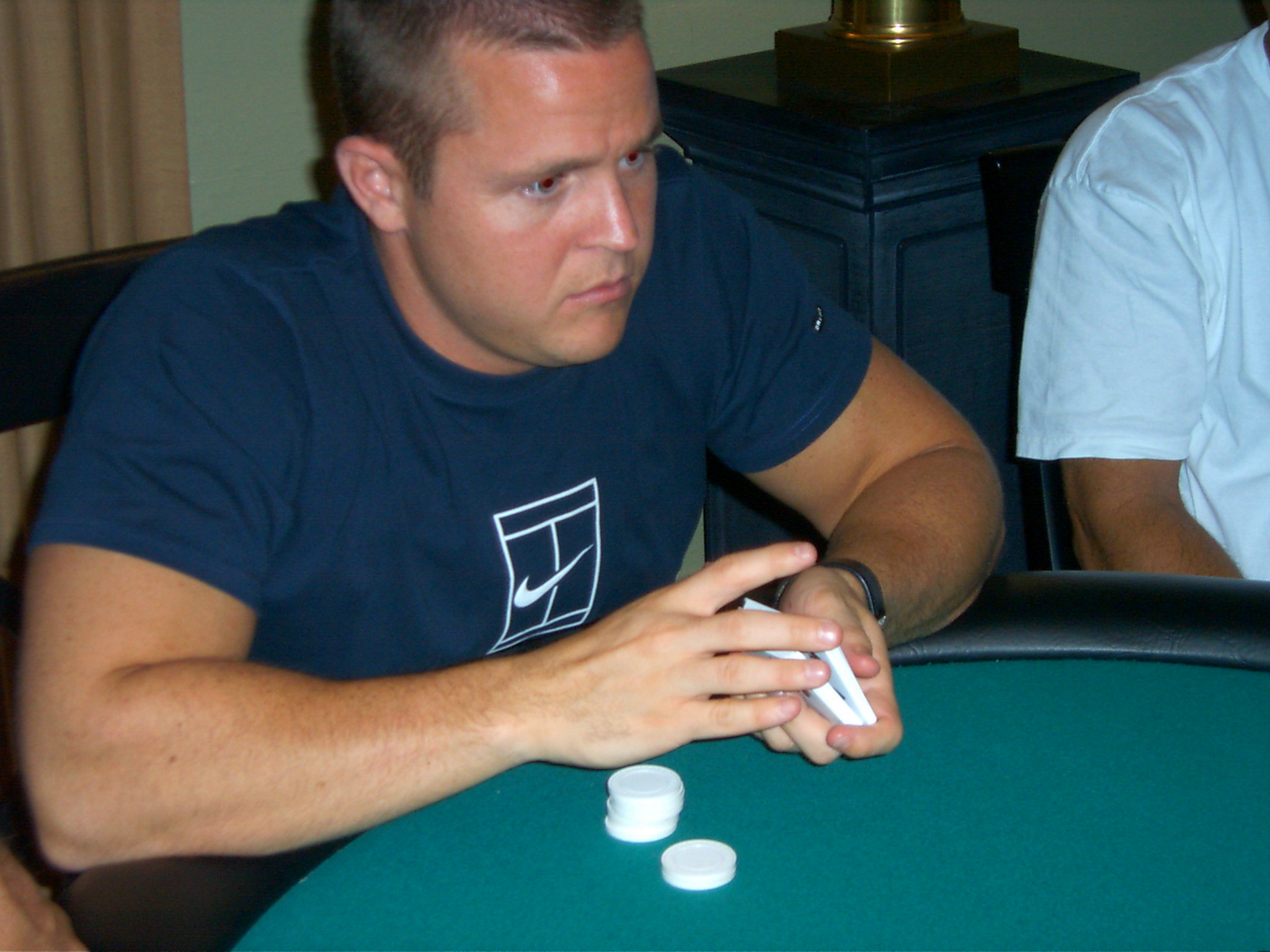 Brandon does it again as he wins the biggest Sica Sands Casino tournament yet, 20 good players including seven new players! Bran survived some early "all ins" as he was on the ropes for most of the first two hours.
One of the biggest suprises was the play of newcomer Danny Jones, who took second place for 275 dingers. His twin brother did fare as well as he came in 19th, even after starting almost an hour late! Matt Bursic continued his strong play finishing third, and Vito improved his game taking fourth. Another newcomer, Carl Zito, came in like a wild man, raising the stakes for all, as he took fifth. Joe McGiveney immediately declared Carl, rookie of the year. Another newcomer Charlie Brady started slow but hung tough finishing 7th. Johnny, Teddy and Ronnie all made the final table.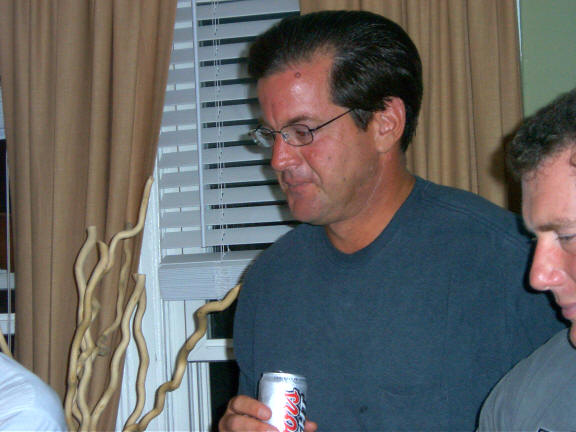 Some of the big name players struggled as they tried to figure out the style of the newcomers, as Joe, Brian, Frank, Quig, Joe Zito and Teddy all struggled. The new players included the Jones twins, Danny (2) and Chris (19), Carl Zito (4), Tommy Daglisch (18), Charlie (7) Brady, Simon Moule (15)Willie Rodriguez (taking over while Joe Grimaldi was out of town as last.)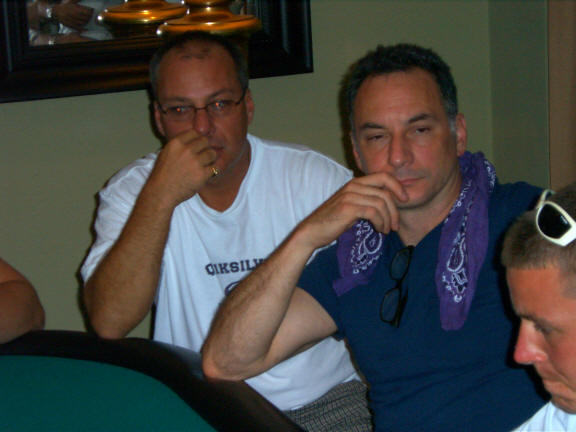 Joe Zito and Quig thought they would be in every final three. Young Jones had other ideas.
The stat sheet will be out when John and Brian get back from Vegas in late August. Next game will be announced then.